Since COVID started, more and more of us are working from home in one capacity or another. For example, in my area of Connecticut, we have very few taxis and one bus with a limited schedule.  With Uber, you can not only help people in your area, but you can also work from home!
It is more possible than ever to work from home and make an excellent living doing so.  At this point in my life, my children and my mother-in-law need me to work from home, and doing so definitely makes my husband's life easier.  He no longer needs to worry constantly about the family.
Now Uber is here and definitely a viable work from home option.  Don't have a way to get to work?  Call Uber!  The concept behind the Uber business model is simple.  It is essentially a taxi company that doesn't own cars.  Since I travel a lot and often to airports, it is super easy to grab an Uber.
How can you become an Uber driver? If you have a car, you can apply. However, there are some age restrictions and vehicle quality restrictions.  If you sign up, you work when you want.  The process involves a short application, a requirement to upload your license, insurance, and registration and participate in a driver screening.
A smartphone is critical since you need to download the app to facilitate transactions.  Additionally, it is recommended that you have a dashcam for your protection and the passenger's protection.
How hard is it to become an Uber driver?  Not hard at all – if you have a car, you can apply.  If you sign up to be a driver – you can drive when you want and earn what you need.  You complete a short application, upload your license, insurance and registration and start a driver screening.  You do need a smartphone to download the app, which is used to facilitate all transactions.  If you don't have a smartphone – Uber can even help facilitate that for you. But we recommend having a dashcam for your protection and your passengers' as well and see some dashcams here.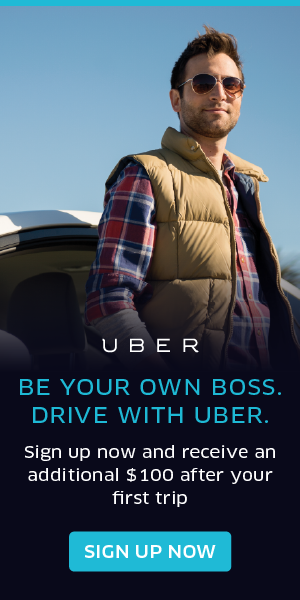 Minimum requirements
Be at least 21 years of age.
Have at least one year of driving experience in the U.S. (3 years if you are under 23 years old)
Have a valid U.S. driver's license
Use an eligible 4-door vehicle
After signing up, take a few minutes to start a screening online. It'll review your driving record and criminal history.
Each state has some additional requirements.  For example, CT requires a 2002 or newer model vehicle with no cosmetic damage or commercial branding.
Save